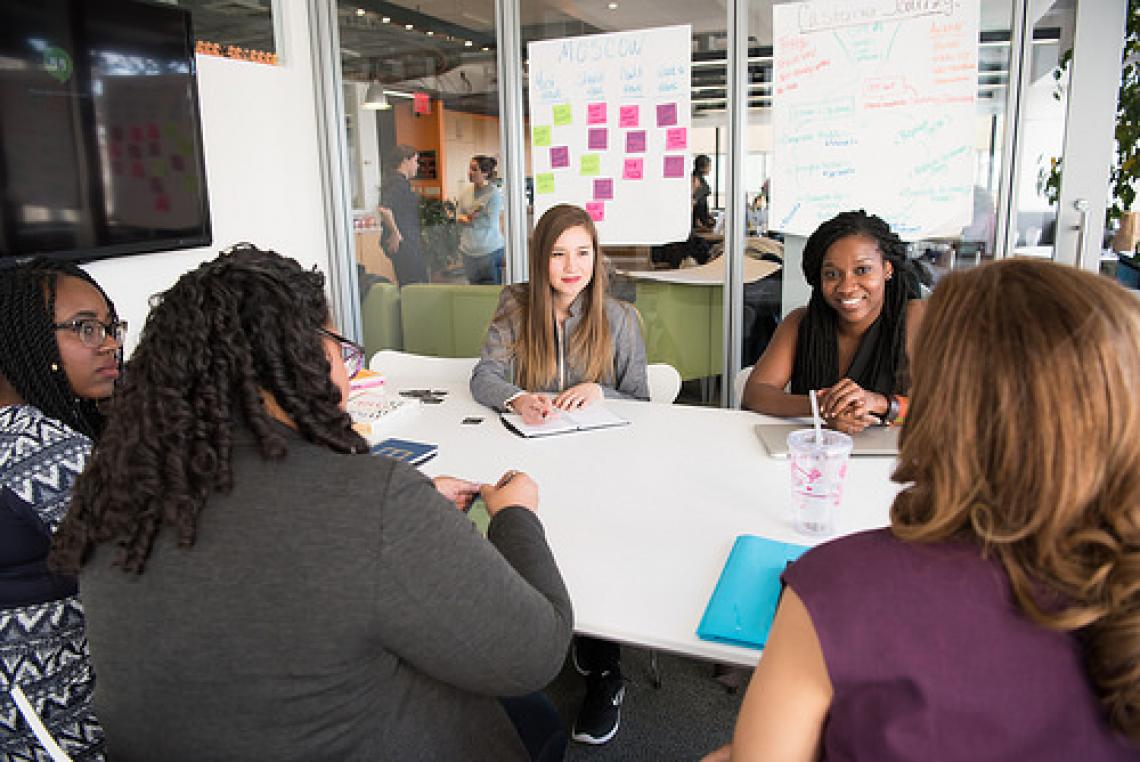 Forbes recently released part one of its three-part "Top 50 Women in Tech" list for 2018. In this list, the editors named Europe's top 50 women technologists. In November and December, they'll release lists for the United States and the world, respectively.
To form the list, Forbes drew on five categories of technology leaders: moguls, founders, innovators, engineers and warriors. Their diverse selection of industry leaders shows not only how many women are impacting tech fields today, but also the true breadth of the tech industry.
From robotics to financial tech, women are making waves in their industries. By broadcasting their success to such a wide audience, Forbes reminds women and girls their contributions to tech are both possible and valuable.
Representing Women in Tech
Forbes' list aims to combat gender imbalance by representing the women who succeed in today's male-dominated tech industry. This goal is especially important if the industry hopes to change the face of tech anytime soon.
Though women make up about half of the U.S. workforce, their presence in tech fields is lacking. In tech companies, female employees represent between 26 and 43 percent of the workforce, depending on the company. That percentage drops even lower, though, when considering tech-specific jobs.
Women are also underrepresented in leadership positions. In the tech industry, women are less likely to fill a role the higher up the corporate ladder that position sits: Women fill 19 percent of entry- and mid-level tech positions, but only 16 percent of senior-level positions and 10 percent of executive-level positions.
The numbers suggest that, while female tech executives do exist, they are still vastly outnumbered. Unless people act to fix this disparity, it's likely to worsen — which is where Forbes' list steps in.
Encouraging Gender Parity
Tech isn't a boys' club by default. In fact, many of the earliest tech innovators — like Ada Lovelace, the first computer programmer — were women. So why do women today make up such a small sliver of the industry?
Part of today's gender-parity problem has to do with the culture in some Silicon Valley companies. But another, perhaps more significant, part of the problem has to do with the perception of tech as a male-dominated field.
When young girls get the impression that women don't pursue STEM careers, for whatever reason, they may drift away from their tech aspirations. Lacking female role models, they may come to believe the tech industry isn't welcoming to women — which, to be fair, it sometimes isn't — and will give up on their goals. That's why hearing from experienced female tech leaders is so essential for young girls.
Forbes' Women in Tech List isn't just a compilation of entrepreneurs and innovators to watch out for in the coming year. Highlighting accomplished women serves to remind young girls they can succeed in STEM fields.
Women to Admire
To increase gender parity in the tech industry, we need to make young girls aware of female accomplishments in tech. Forbes' list inspires young people interested in STEM and reminds others in the industry they can succeed.
Many of the women featured on the European top 50 actively encourage young girls and women to pursue STEM careers. Here are a few outstanding highlights from this year's list.
Anne-Marie Imafidon — Imafidon is the co-founder and CEO of Stemettes, an organization that helps young girls reach their potential in STEM fields. Stemettes has helped 40,000 girls so far, and in 2016, Imafidon launched a STEM resources app to aid her mission.
Linda Liukas — Liukas is a software programmer and co-founder of Rails Girls, an educational programming community active in more than 300 cities. She's also the author of the "Hello Ruby" book series and app, which teaches coding to kids through stories and games.
Luz Rello — Rello is the CEO and founder of Change Dyslexia, a company which uses AI-powered games and tools to support kids with learning disabilities. By 2020, she hopes Change Dyslexia will have significantly lowered school dropout rates in Spain.
Emmanuelle Charpentier — Charpentier is a co-founder of CRISPR Therapeutics. In 2012, she co-discovered CRISPR, a method now widely used to edit DNA sequences.
Corinne Vigreux — Vigreux is a co-founder of the leading satellite navigation business TomTom. She also founded and financed Codam College, a peer-to-peer coding school that provides free education to students age 18 to 30.
These are just a few of the 50 outstanding female tech leaders featured. Be sure to check out Forbes' full list to learn about all these women's outstanding accomplishments.