About the Event
The WeAreDevelopers Conference takes place in Vienna once per year and provides thousands of developers with the latest insights.
The mission of WeAreDevelopers is to connect developers globally.
WeAreDevelopers was founded in order to enable developers across the world to share their knowledge and experience with one another.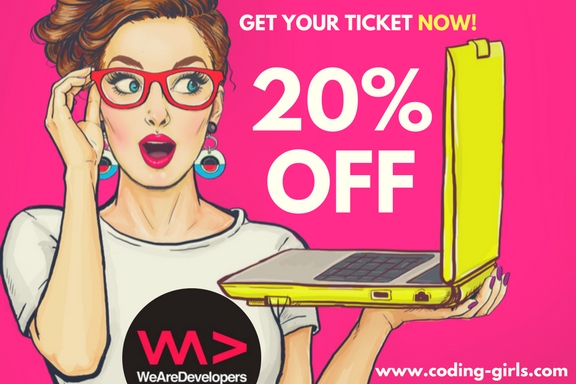 Get your discounted ticket here: https://www.coding-girls.com/20-discount-wearedeveloper-2018