Women can be part of the great tech industry, create the future and make a difference. If they are given a chance, of course.
The statistics show the opposite. In 2015 according to the National Center for Information & Technology, a mere 25 percent of the computing workforce were women. About 74 percent of young girls express interest in STEM fields and computer science. Looking at statistics, it's obvious these girls are deterred.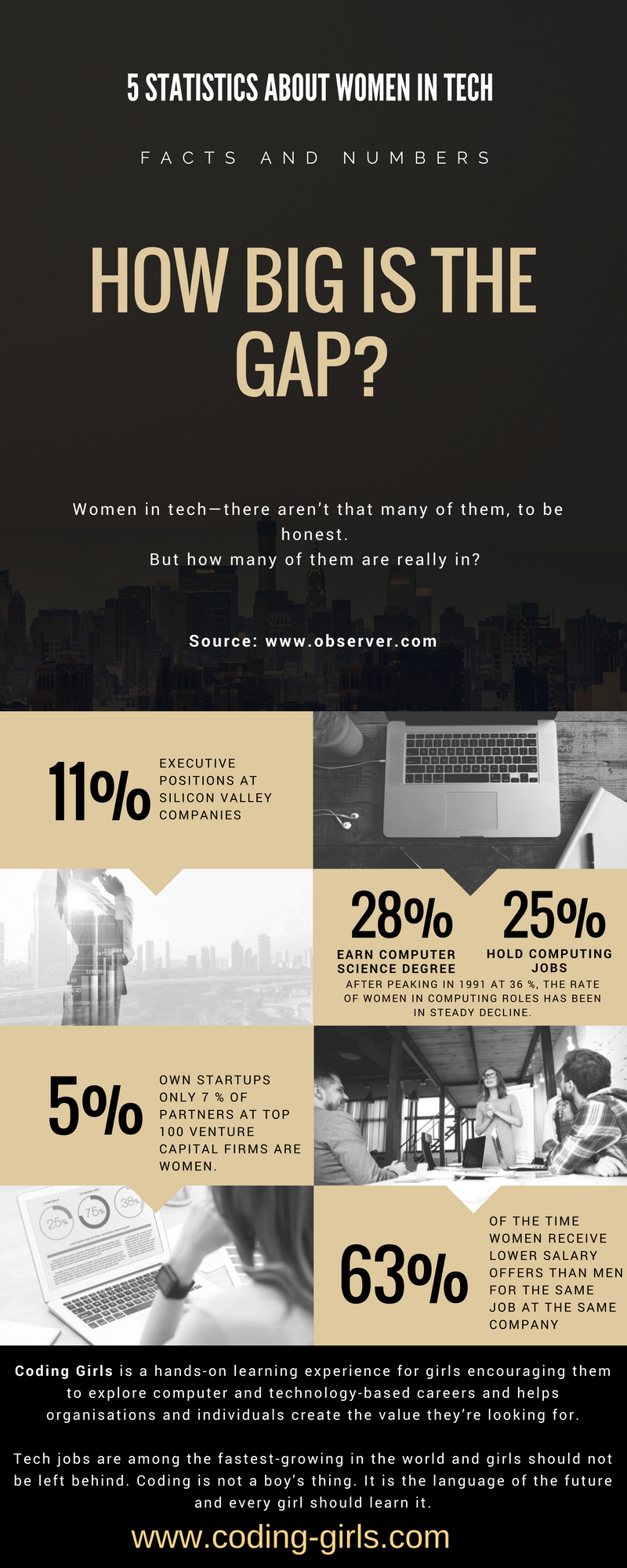 But why do we need to change the situation. Maybe let girls do their girls things and boys do theirs? We could let it be, but we cannot. According to Reshma Saujani, the founder of "Girls Who Code": In 2020, there will be 1.4 million jobs in Computer Science. Women are currently on pace for 3% of those jobs".
The question is: what should girls do in future when the "girly" jobs die out?
We also asked this question, but found the answer and decided to implement it.
We need to spark the interest in girls in the early age.
You cannot choose to be born a boy or a girl, but you can make the best out of it. Do your best for your daughter, granddaughter, cousin, niece, maybe sister or any girl you know to help create a bright future. How? Easy.
Become a part of our community and join our workshop to get started in coding.